We are pleased with your interest in GEMINI Models as we are continuously looking to build our roster.
GEMINI Models represents models from age 5 – 75. We book work for Fashion, Runway, Commercial, Speaking/ Non-Speaking roles and Promotional jobs. We have a Women's, Men's, Lifestyle, Teens and Kids division. We do not represent babies or children under the age of 5.
At GEMINI, there is no specific height or weight requirement to start your career. At times, your height or size may limit you to the types of jobs that are available. We book our models based on the client's interest.
You can submit a Model Fact Sheet at any time and must include current photos, accurate measurements and your contact information. All fields must be completed in order to be considered. Incomplete forms will be disregarded. Your images do not need to be professional, but do need to be recent.
Our team will review your submission to determine next steps. While we would like to represent everyone who applies, we can only hire those who deem workable by our clientele and industry standards. If we see potential in you, we will invite you into the Agency for an "Open Call" to discuss future opportunities with GEMINI Models. At your Open Call, we will discuss more about our Agency, your interest and answer any questions you may have.
Photo Submissions
Do not submit inappropriate photos such as yourself at a bar, holding alcoholic beverages, or selfies. Photos should be of the talent alone, wearing little to no make-up with a simple background. Photos should be recenet (up to 3 months) for an accurate portrayal of you. Try to show the length and colour of your hair. Please do not send us images of yourself with a hair colour that isn't current. In your photo submission, include a straight on smiling and a serious headshot.
Good Submission: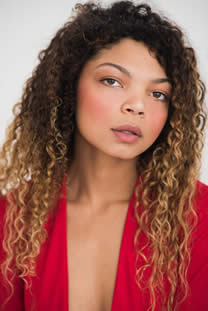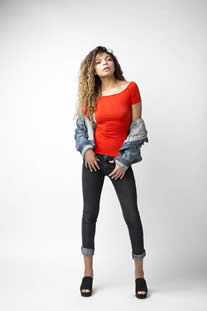 Bad Submission:
If you are between the ages of 5-15 and are interested in taking self-development/ modelling classes to learn tips and techniques of the industry, visit our Academy website for more details. www.geminiacademyforgirls.com
FAQ's
How do I start modelling?
There are basically two different ways to begin modelling.
Submit A Model Application. We do not accept walk-in's. If you are interested in attending an Open Call, you are required to submit an application and photos in advance. We will invite you to attend an Open Call if we see potential to work in the industry.


Begin taking classes to learn tips and techniques of the industry. See The GEMINI Academy for Girls for more details.
How often will I work?
Getting work in the industry depends on a wide variety of things - how much experience someone has, the demands of the industry, and what our clients are looking for.

Where will I work?
The majority of our clients are based in the KW Region and surrounding areas.
What costs are associated with being a Model?
Typical costs for models include photo shoots, a basic wardrobe, make-up kit and travel to and from bookings.
How can I get experience as a Model?
Set up photo shoots with local photographers to practice poses and gain experience in front of the camera.
Is GEMINI affiliated with any other Agencies?
We are affiliated with many reputable agencies both in Canada and Internationally.
Is there a height requirement?
Women: Minimum 5'7"
Men: Minimum 5'11